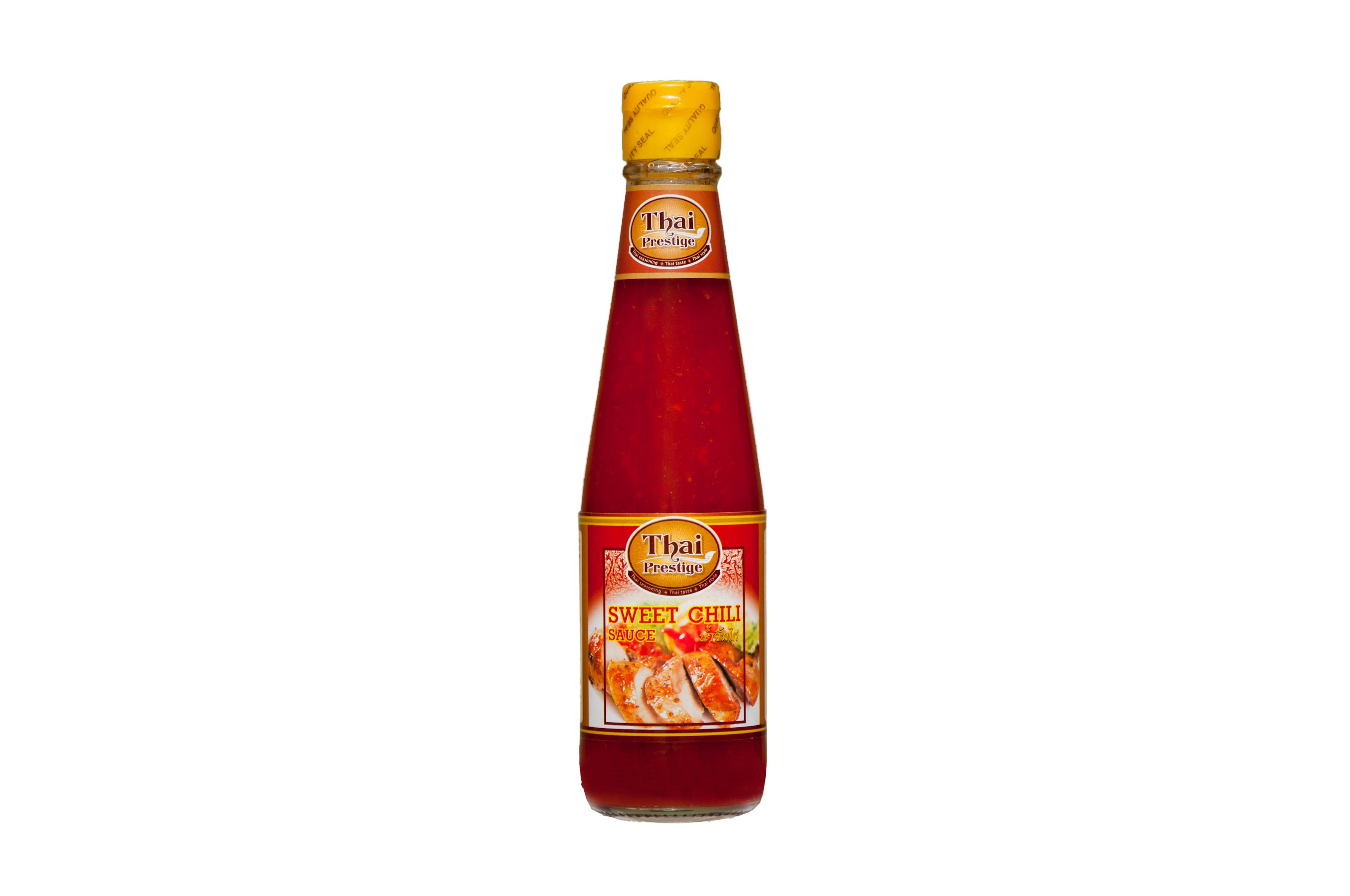 A popular condiment in Asian cuisine commonly made from chilies and sugar. Since the best raw materials used for making this sauce can be found in Thailand, until today Thailand has been very well-known for its best-test Sweet Chili Sauce.
This premium grade dipping sauce has already been supplied to many other countries such as Japan, Korea, Sweden, Austria, Israel, UAE and USA.
Thai Prestige Sweet Chili Sauce accompanies well with fried or roasted chicken, spring rolls, fried food or any kinds of snack. This versatile all-purpose sauce can be used in place of any dipping sauce.
Traditionally used in Chinese cuisine as cooking sauce, combining the flavors of sweet and sour together, this Thai Prestige ready to cook Sweet and Sour Sauce will make your cooking easy.
The common recipe for this sauce is to stir fry with Cucumber, Tomato, Pineapple, Capsicum and Prawn. However, it can also be adapted to cook with any kinds of vegetable and preferable meat.
Packing Detail per Carton

Carton Dimension

GW (kg)

Quantity per 1x20'

W (cm)

L (cm)

H (cm)

150 g x 24 glass bottles
26.30
37.10
21.10
10.26
1,200
220 g x 24 glass bottles
23.10
34.00
19.70
10.26
1,200
320 g x 24 glass bottles
25.90
38.30
25.20
14.61
1,188
810 g x 12 glass bottles
25.40
33.40
32.30
16.40
1,127
435 ml x 24 PET bottles
29.00
43.40
23.80
10.45
990
5,000 g x 4 PET bottles
29.50
42.50
26.00
21.50
872